SJ-ODB-M11 murale extérieure FTTH Fibre Splitter Cabinet de distribution 32 Cores, FTTH Boîte de distribution, Fibre optique FTTH Cabinet de distribution
Termination Box Outdoor Wall Mountable available FC/SC/ST/LC Adapter
Standard wall mount enclosure is mainly used for connecting the indoor/outdoor optical cables, patch cords and pigtails. It can
be wall mounted or pole mounted and provides various accessories to avoid any unexpected damage to the fiber. This types of
fiber termination box as distribution box, it is usually used in between wiring closets and equipment for fiber optic cable termination, use and management.
Note: This box does not come with any adapters and pigtails. If you need them, we can install them for you with few charges.
Features
Suitable for ribbon and bunchy fiber cables Fiber splice trays can be installed and changed easily Small dimension and exquisite and easy for operation
Standard cell structure size, wall mounted patch panel Capacity: 12-144 ports Suitable for SC, FC, ST Simplex & LC Duplex
Specifications
Technology: Electrostatic spraying Material: SPCC or customized
Color: Milk White Compliant with ISO: 9001, RoHS certification
Atmosphere pressure: 70KPa~106KPa
Type: Single door open
Les produits de communication Sijee Telecom comprennent: l'armoire de raccordement à fibre optique, la fermeture par épilation en fibre optique, la boîte de distribution optique fibre optique, l'armoire réseau, l'ODF, la boîte à bornes à fibres, le panneau de connexion à fibre optique, etc.
Sijee Equipment Enclosure comprend: toutes sortes de boîtiers d'équipements, boîtier de montage mural, boîte de jonction, boîte de réseau, boîte de boîtier électrique, boîtier en acier inoxydable, racks de matériel électronique, armoires en métal, armoire métallique boîtier CATV, etc.
Spécification:
Nom: Boîte de distribution optique optique murale extérieure
Modèle NO.:SJ-ODB-M11
Dimension (HxWxD) mm: 470X370X130
Capacité: 32 Fibres 1 * 32 PLC
Matériel: acier laminé à froid ou acier inoxydable.
Installation: montage mural ou montage sur poteau.
Couleur: Noir / blanc, ou personnalisé selon les exigences du client.
Utilisation: largement utilisé dans le réseau d'accès FTTH, Réseaux de télécommunication.
Exemple: échantillon gratuit disponible.
Délai de livraison: dépend de la quantité de votre commande. Normalement 10-18 jours pour un conteneur de 20 ".
Port d'exportation: Ningbo ou Shanghai
Capacité d'approvisionnement: 20000 pièces / semaine
Fret: Air, Mer, Express (DHCP, FEDEX, TNT, UPS)
Emballage: 1 pcs / Ctn ou demande personnalisée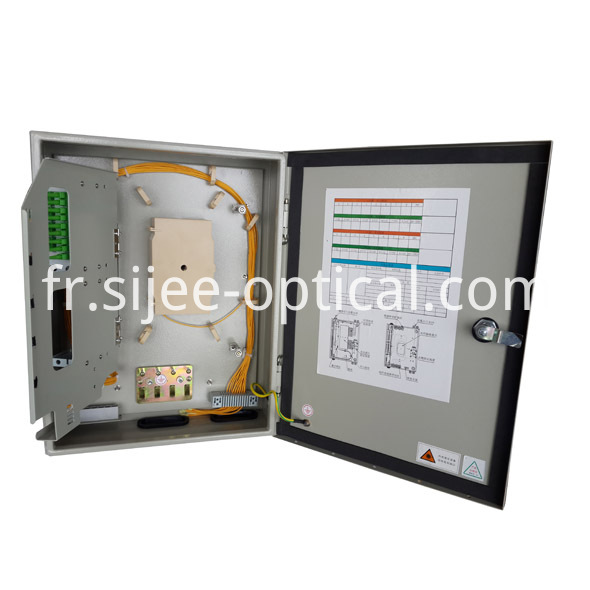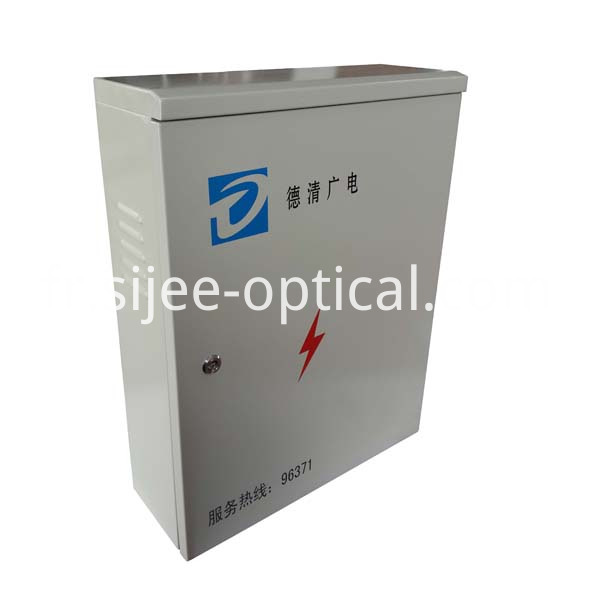 Pour plus de produits: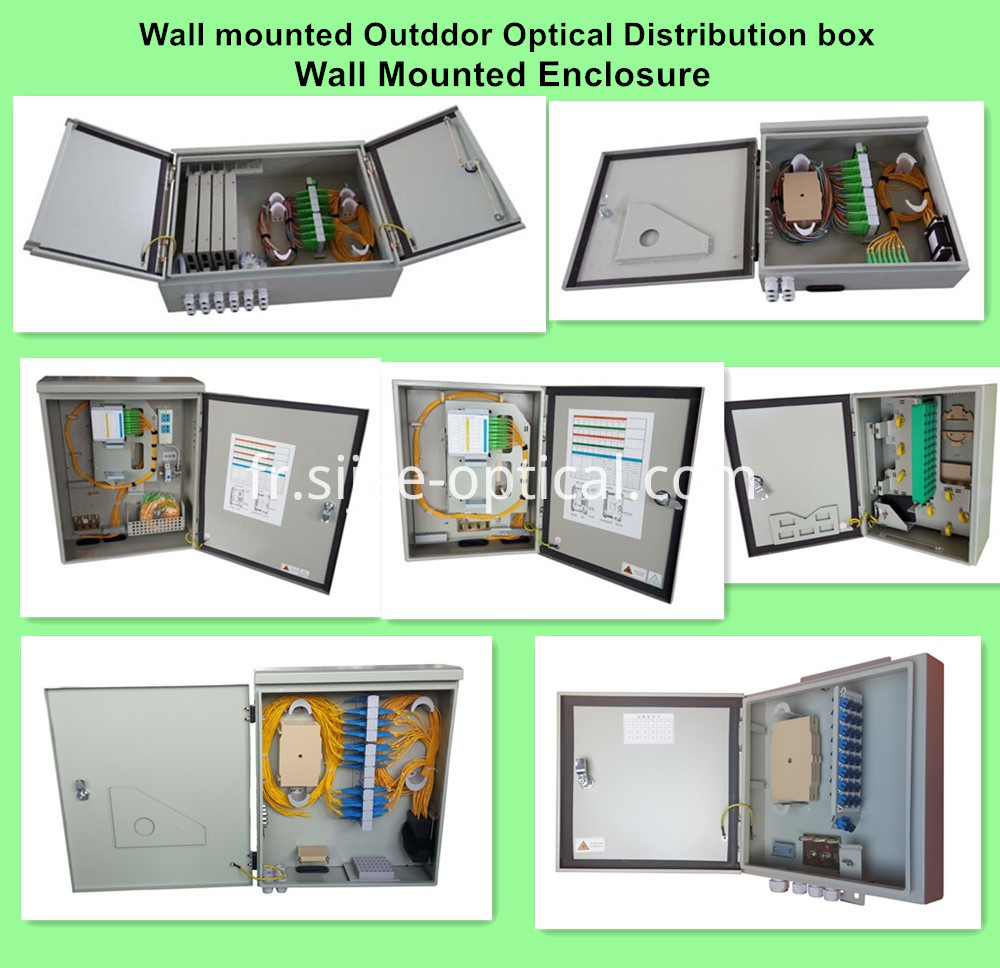 1. Express:
Pour l'échantillon ou la petite quantité de votre part, nous pouvons envoyer le bon immédiatement après avoir signé le contrat, et nous adoptons le courrier aérien.
2. Expédition aérienne:
Nous pouvons adopter l'envoi aérien en vrac pour les commandes moyennes. Si vous avez votre propre agent pour collecter le produit au port aérien local, cette méthode peut vous convenir.
3. Transport maritime
Si vous nous donnez une commande plus grande et que l'ordre est supérieur à 3 mètres cubes, nous adoptons habituellement le fret maritime, il faudra plus de temps pour livrer les marchandises, peut être de 20 à 30 jours.
Nous pouvons vous envoyer des documents nécessaires au dédouanement dans le cas de la réglementation différente de votre pays.
4. Normalement, notre quantité minimale de commande est de 60 m2, juste pour assurer la sécurité de la marchandise. Mais cela dépend d'une condition différente, toute commande est bienvenue, et nous emballons le produit de la manière la plus sûre.
5. Conditions de paiement: Nous pouvons accepter L / C à vue, 30% T / T à l'avance, le solde payé avant l'expédition.
Pour les anciens clients, nous pouvons fournir le service O / A.
Garantie: Nous serons responsables du remplacement gratuit si notre produit présente des problèmes de qualité pendant un an après la réception.
Groupes de Produits : Boîte de distribution fibre optique extérieure (métal)